World-class quality of life
A world-class quality of life reflected within a range of national and international landscape designations, a thriving tourism scene and agricultural opportunities, and a UNESCO Biosphere Reserve, the first of its kind in the UK and a global leader. The high-quality natural environment has always been at the heart of the area's prosperity and will continue to be so in the future.
Local Priorities
Clean growth
Green recovery
Digital Tech
Key sectors
Tourism
Digital
Emerging sectors: Clean Growth- Environmental and marine innovation
Environmental Intelligence and Net Zero innovation – North Devon Smart Biosphere
Agri-food and drink
Marine
Floating Offshore Wind
Business Types
SME's
Sole traders
Start-Ups
Infra-structure / Connections
Fibre installation to premises is spreading across Northern Devon, even into deep rural areas.
Imminent link road improvements, but still maintaining a sense of comparative tranquillity and calm.
Our Natural Capital
With fibre connectivity, why not spend your days working in an area dominated by the North Devon UNESCO Biosphere Reserve, your free time enjoying the rolling hills of Exmoor, Ruby Country or our stunning beaches? Live here, work with everywhere!
Opportunities
Creating a great work-life balance in an environmentally focused location and with an emerging network of innovative work hubs.
Available premises
Please see our website for local search engines.
Economic Development / Business Support Contact
Website: https://torridge.gov.uk/article/20085/Inward-investment-thinking-of-moving-your-business-to-northern-Devon
Economic Development:
Dominie.dunbrook@northdevon.gov.uk
Chris.fuller@torridge.gov.uk
Business Support Contacts: info@northdevonplus.co.uk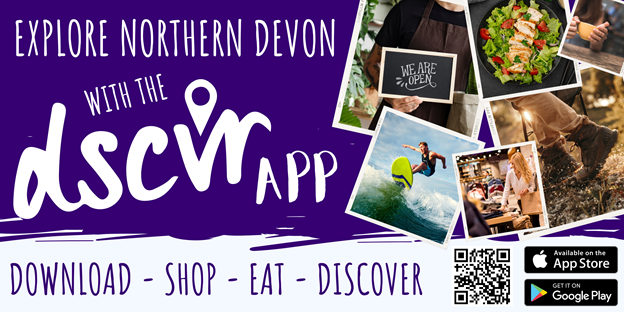 Exeter is one of the UK's fastest-growing economies and home to a range of established and start-up tech businesses. The city is working towards the quality of life being considered at every stage. It holds a reputation of being a thriving city centre, within a network of thriving rural and coastal towns and villages. Easy to get to by plane, train or road its connectivity extends through to a culture of real collaboration.